PLAY TRINITY ROCK & POP APP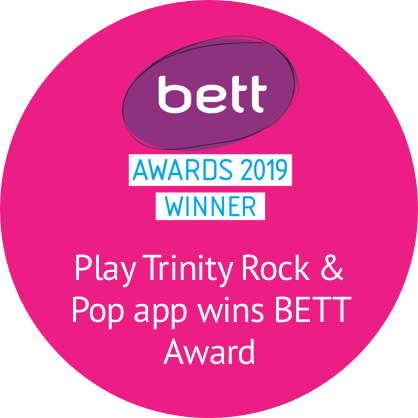 Master your performance with our new award-winning practice app
Be the artist and the producer. Mix your own performances with our professional session musicians using the app that allows you to adjust pitch, tempo and each individual instrumental track from the mixing desk. Record your own performances into the mix of your chosen songs and play them back. Buy and download all the songs for your instrument and grade directly to your phone, and practise sections or the whole song in a way that suits you.
The app puts a range of controls at your fingertips, allowing you to:
CONTROL THE MIX: isolate or adjust the volume of individual instruments
LOOP A SECTION: choose a section of the song to loop on repeat to practise challenging parts
ADJUST THE SPEED: slow the track down to learn at your own pace
CHANGE THE PITCH: sing in a key that suits your range
COME IN WITH A COUNT-IN: make sure you start promptly and at the right speed every time
KEEP PERFECT TIME: use click track to make sure you don't miss a beat
FOLLOW THE LYRICS: have the song's lyrics scroll as you play
NEW! RECORD & REVIEW: record your own performance into the mix and play it back to review
How to get started:
The award-winning Play Trinity Rock & Pop app is available to download via the Apple Store for iPhone and iPad and via the Google Play Store for Android phones and tablets. The app is free to download and comes pre-loaded with one sample song, 'Heartbreaker' by Led Zeppelin, so you can try out the mixing desk and explore the features for free. Further songs are available as an in-app purchase of just £0.99 per song, or as a graded bundle of eight songs for £3.99, making them just £0.50 each. These songs are enhanced files, specially re-created for the app to allow separate playback of each instrument. Simply download the app, browse the Rock & Pop 2018 song lists, and choose the songs you want to purchase. Now you're ready to start practising songs in the way that best suits you.

Have a question? See our support FAQs for more information about how to download and use the app, and for technical support.

NEW: Record & Review
Polish your skills with the new Record & Review feature in the Play Trinity Rock & Pop app. Prepare for that big performance by recording your own part into the mix of your chosen Rock & Pop exam songs and playing them back to review. The new Record & Review feature allows you to:
Be on a recording with the Rock & Pop professional musicians and become part of their band
Practise at home and bring a recording of your progress to your next lesson to review with your teacher
Listen to your performance and identify any areas that can be finessed before your exam
Work on delivering a full performance of a song without stopping, and listen back to see how you're progressing
Experiment with the recording process by playing or singing over multiple instrument channels to make a song your own
For more information about how to use the Record & Review feature see our FAQs.
We've also created a resource to help you get started. It includes step by step instructions, helpful tips and recording setup suggestions. Download our Record & Review support resource
To hear professional musicians talk about why practice is so important and give you top tips on how and why practice can take you to the next level see our
Pro Skills video.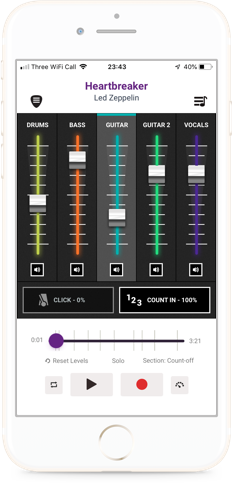 Adjust instrument volumes individually – great for learning and practice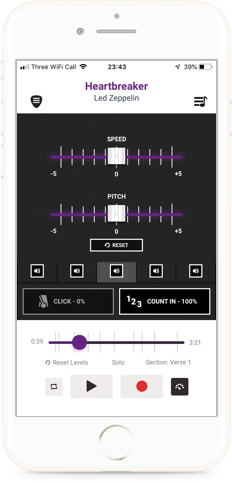 Change the speed or pitch to help you practice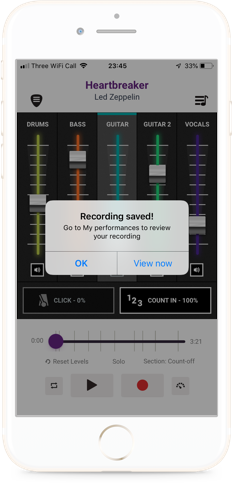 Record your own part into the mix of your chosen Rock & Pop song and play back to review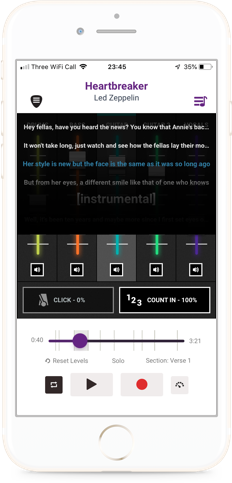 Scrolling lyrics for vocalists