MEET THE MUSICIANS: DAVID KYLE PAYNE, BASS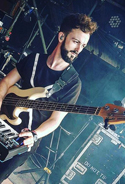 We recently asked session bassist David Kyle Payne to help showcase our new Bass 2018 Syllabus. Based in London, David has worked with artists including Craig David, Sigala, Nina Nesbitt and Lucy Spraggan. We talked to him about his career highlights and inspirations, and got his advice for aspiring bassists.
Can you tell us a bit about who you've played with and where you've played?
In my career so far I have worked with artists such as Sigala, Craig David, John Newman, Karen Harding and Joe McElderry, at venues such as the O2 Arena, Hammersmith Apollo and Camden Roundhouse, and festivals such as Glastonbury, V Festival and T In The Park.
What's been your career highlight as a bassist?
A career highlight for me would be playing the sold out Jingle Bell Ball at the O2 Arena with Sigala in 2016. The amount of people in the crowd was insane, and hearing that amount of people cheering and clapping is quite an experience!
What do you love most about what you do?
What I love most about my job is the experiences it gives me, and that it never actually feels like work. I am basically getting paid to do what I love!
What inspired you to first pick up the bass?
I first started playing bass in secondary school because my friends were in a band and needed a bass player. I picked it up and never looked back!
How did you go about learning to play bass?
As a bassist I am mostly self-taught; I never had any formal lessons and didn't go to music college. I started out learning as many songs as I could, and my naturally curious and inquisitive nature made me analyse what was going on in the music, to the point where I now have a very good knowledge and understanding of all the fundamental pillars of music - rhythm, harmony and melody.
What advice would you give someone starting out in the industry?
To anyone starting out in the session industry, the best advice I could give is to meet as many people as you can, play in front of as many people as you can, and above all always be nice! You never know who you're talking to and what work they could offer you. Practise too!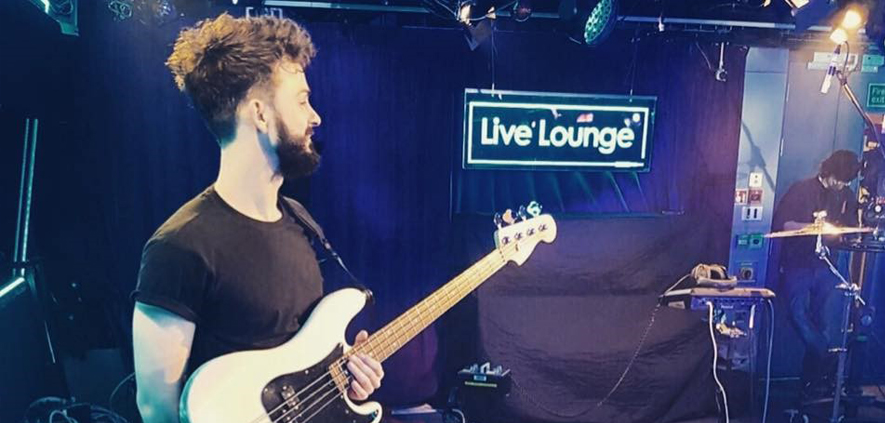 What do you think is the #1 skill needed by professional bassists?
The number one skill needed by any bass player, or in fact any session/freelance musician, is good people skills; nothing to do with playing at all. Of course you need to know your craft and be good at what you do, but if the people skills are not there a lot of doors will never be opened and you won't be given the opportunities to showcase your talent.
Who are your musical heroes?
My biggest inspirations as far as 'famous' bass players go are James Jamerson, Bernard Edwards and Pino Palladino; all of these players are known for their feel and rhythm, and they all 'play for the song'. This, in my opinion, is more important than how fast you can play and how good you are at slap bass!
What are you currently working on?
The main thing I'm working on at the moment is writing and music production. I've been touring with Joe McElderry, and we have some more dates coming up soon. I am also working with a developing artist - 'one to watch' for 2018 - named Moncrieff.
Watch David's versions of some of the songs in our new Bass syllabus, and hear why he thinks they're great to learn, in our Bass 2018 Showcase. You can also watch full-length versions of the songs in our Bass 2018 Sessions
Find out more about David:
davidkylepayne.com
www.facebook.com/davidkylepayne
twitter.com/davidkylepayne
www.youtube.com/user/davidkylepayne
MEET MORE MUSICIANS
Ellen O'Reilly, Bass
Matt Brooks, Drums
David Dyson, Drums
Luke Higgins, Guitar
Rosa Ullmann, Keyboards
Aidan Glover, Keyboards
Brendan Reilly, Vocals
Charlotte Lubbock, Vocals