MEET THE MUSICIANS: ELLEN O'REILLY, BASS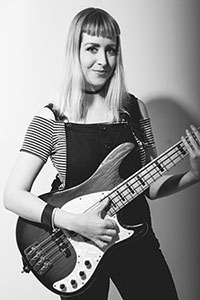 Last year Ellen O'Reilly, a professional bassist who's been playing bass on radio and TV and touring the world since 1999, filmed a series of videos for us demonstrating the skills and techniques assessed in a range of our Rock & Pop Bass songs. We caught up with Ellen recently to find out more about her career, and to get her advice for aspiring bassists.
Who have you performed with and where have you performed during your career so far?
I have played bass for Sarah Harding of Girls Aloud, American boogie artist Dona Oxford, and Erika, to name a few. I have played at The 100 Club and The Jazz Café in London, and at Electric Picnic and Oxegen festivals in Ireland, amongst many others. I have done lots of TV work too, appearing on Irish and British TV.
What have been your career highlights as a bassist?
Getting my name on the front page of March 2018's Bass Guitar Magazine, and being a featured artist. Playing and demoing at the Music Man Stand at the London Bass Guitar Shows from 2012-2017 was an honour as I got to meet so many of my bass heroes and represent my endorsers Music Man, Ernie Ball and Markbass. Having people come to me saying they loved my writing in Bass Guitar Magazine, or enjoyed my classes teaching at BIMM, Brighton. Winning the full scholarship to study at the Institute of Contemporary Music Performance and then winning 'Best Bassist' the following year.
What advice would you give someone starting out in the industry?
Always know the music inside out, be on time, always be professional, and also sing backing vocals!
What do you love most about what you do?
Having fun onstage with my fellow musicians, jamming and the general camaraderie you get when playing live.
Why did you first start playing bass?
I was inspired by hearing John Paul Jones' playing on the Led Zeppelin song 'The Lemon Song'. I wanted to play bass once I heard how funky it was. I was playing guitar before that and decided to switch instruments.
How did you go about learning to play?
I taught myself and learned from books, but mostly I got my playing up by gigging as much as possible and constantly learning songs, that was until I went to study formally years later and the ICMP.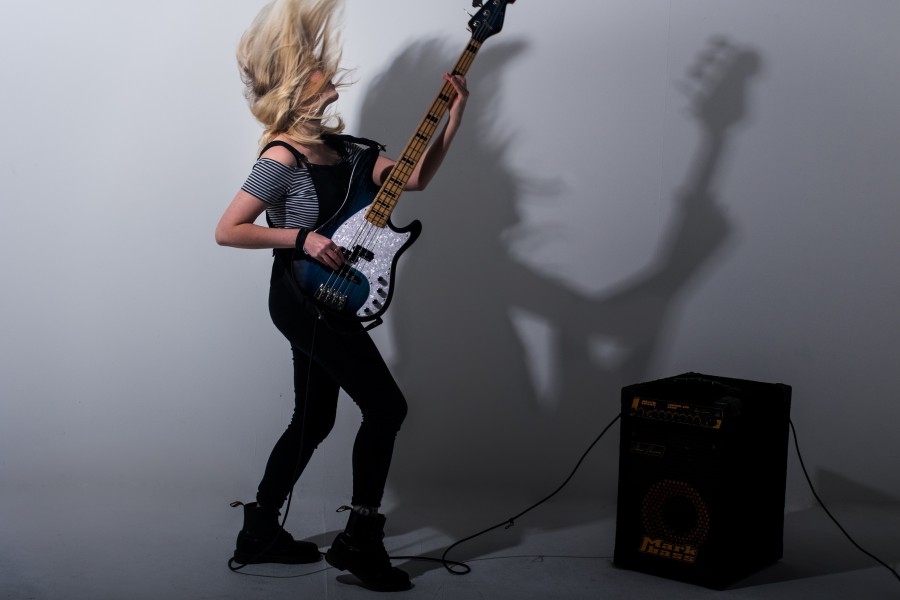 What was your first big break into the industry?
A drummer friend of mine back home in Ireland recommended me for some TV work, then over time I got recommended for more and more gigs etc.
What do you think are the top skills needed by bassists?
Playing appropriately, and keeping a solid groove. But being able to sing backing vocals is also a massive advantage!
Who are your musical heroes and what would your dream collaboration be?
Queen, Rush and Led Zeppelin. I dream of playing with any one of the musicians from those bands!
Get Ellen's advice for mastering some of the skills and techniques assessed in our Bass syllabus in her Technical Focus Demo Videos. You can also watch full-length versions of some of the songs featured, in our Bass 2018 Sessions.
Find out more about Ellen: ellenoreillymusic.com
twitter.com/lowendladyellen
www.facebook.com/lowendlady
MEET MORE MUSICIANS
David Kyle Payne, Bass
Matt Brooks, Drums
David Dyson, Drums
Luke Higgins, Guitar
Rosa Ullmann, Keyboards
Aidan Glover, Keyboards
Brendan Reilly, Vocals
Charlotte Lubbock, Vocals