MEET THE MUSICIANS: LUKE HIGGINS, GUITAR
Earlier this year professional guitarist Luke Higgins helped us showcase our new Guitar 2018 syllabus by putting his spin on some of the new songs featured. We asked Luke a few quick-fire questions to get a glimpse of the man behind the fretboard.
Who have you played with in your career so far?
The artists I've played with include Aloe Blacc, Craig David, The Backstreet Boys, James Arthur, Gary Barlow, Badly Drawn Boy, and Pixie Lott.
What's been your career highlight as a guitarist?
Playing the O2 Arena.
What do you love most about what you do?
The challenge of staying busy and being able to play music everyday, and get paid for it.
What inspired you to first start playing the guitar?
Guitars lying around the house when I was a kid and my dad playing me The Beatles' songs.
How did you go about learning to play the guitar?
I originally taught myself and then went to the ACM in Guildford for one year.
What advice would you give someone starting out in the industry?
Be on time, be nice and be good!
What do you think is the #1 skill needed by professional guitarists?
I wouldn't say it's a "skill" but always striving to be a better musician is the most important.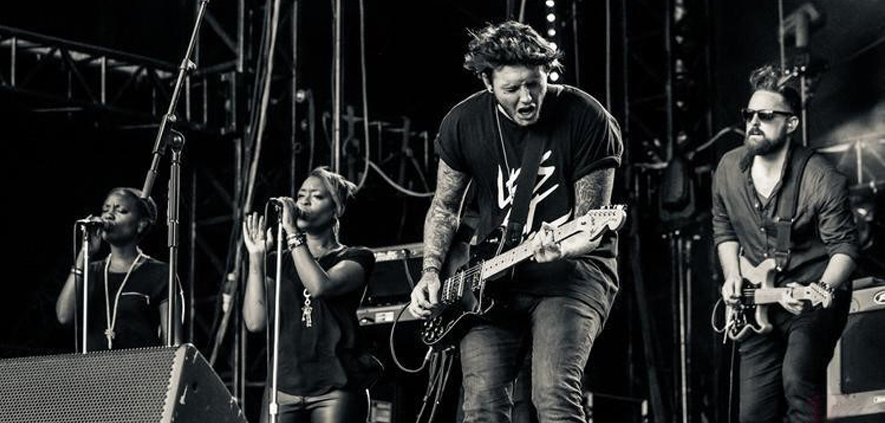 Who is your musical hero?
Stevie Ray Vaughan.
What are you currently working on?
I have a song writing project where I have been collaborating with a number of musicians I work with a lot. It's under my name but it's a collaborative project. The EP is called "Sister" by Luke Higgins and can be found on iTunes/Spotify and all videos are on my YouTube channel.
Watch videos of Luke's take on some of the songs in our new Guitar syllabus, and find out why he thinks they're such great tracks to learn, in our Guitar 2018 Showcase. You can also watch full-length versions of the songs featured in the Showcase in Luke's Guitar 2018 Sessions
Find out more about Luke:
www.facebook.com/lukehigginsofficial
www.youtube.com/user/lukesrevolution
soundcloud.com/lukehiggins
MEET MORE MUSICIANS
David Kyle Payne, Bass
Ellen O'Reilly, Bass
Matt Brooks, Drums
David Dyson, Drums
Rosa Ullmann, Keyboards
Aidan Glover, Keyboards
Brendan Reilly, Vocals
Charlotte Lubbock, Vocals