PRODUCER'S NOTES: 'WITH A LITTLE HELP FROM MY FRIENDS', JOE COCKER
'He is the best of the male rock interpreters, as good in his way as Janis Joplin was in hers.' The New York Times

The Rock & Pop song lists include hundreds of songs, including a number of great cover versions such as this one: Joe Cocker's version of The Beatles' song 'With a Little Help From My Friends'.

In these Producer's Notes we explore Cocker's version of the track, exploring how it came about, how it was produced and how it was received in the music industry.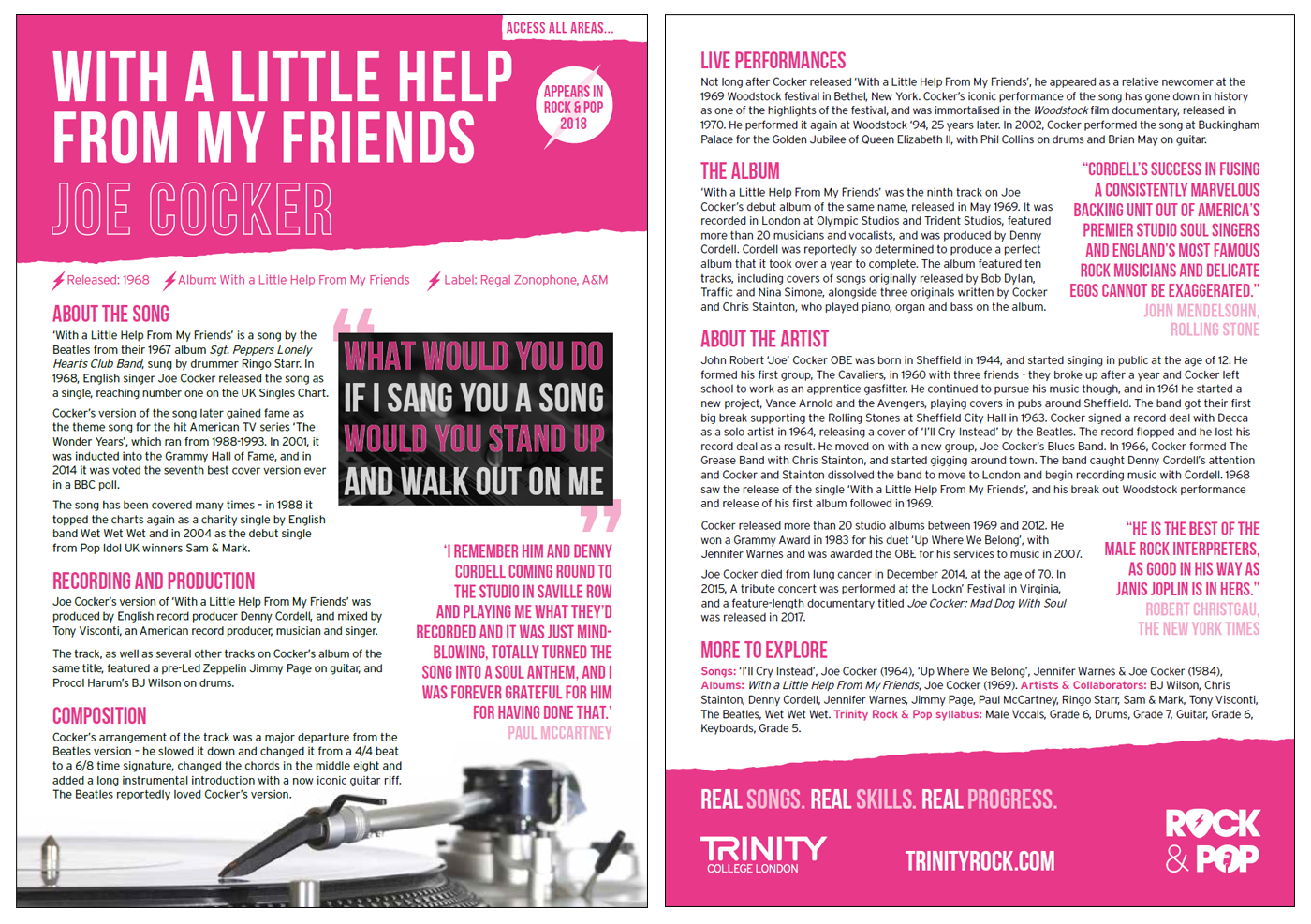 EXPLORE ON SPOTIFY
We've put together a Spotify playlist exploring the track and other related songs. If you don't already have a Spotify account, it's free to set one up. Follow us and our playlists on Spotify to easily find them again.
See 'Royals' Producer's Notes (NEW)
See 'Bad Blood' Producer's Notes
See 'Chandelier' Producer's Notes
See 'Life On Mars?' Producer's Notes
See 'Smells Like Teen Spirit' Producer's Notes
See 'Superstition' Producer's Notes
See 'Uptown Funk' Producer's Notes
See 'Rather Be' Producer's Notes
See 'Hold On' Producer's Notes
See 'Octopus's Garden' Producer's Notes