SPOTIFY PLAYLISTS
ROCK & POP 2018 GRADED PLAYLISTS
The artists' original versions of our Rock & Pop 2018 songs are all in one place in our graded Spotify playlists.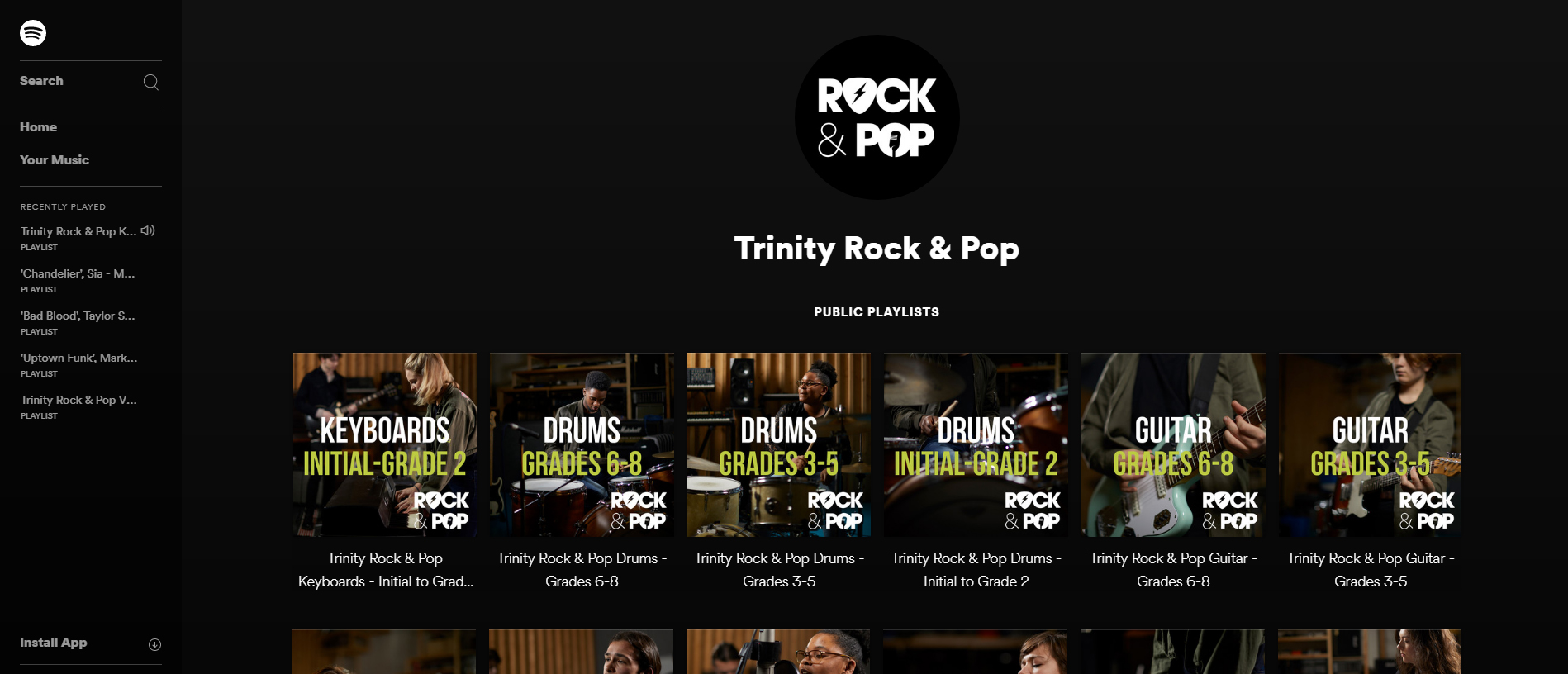 STYLES AND GENRES PLAYLISTS
We've pulled together playlists of songs in the Rock & Pop 2018 syllabus for each of the styles and genres that might arise in the session skills tests, as well as other great songs for each. Hear the common musical elements featured in each genre represented in real-life contexts, in both songs you know and those you might not know yet!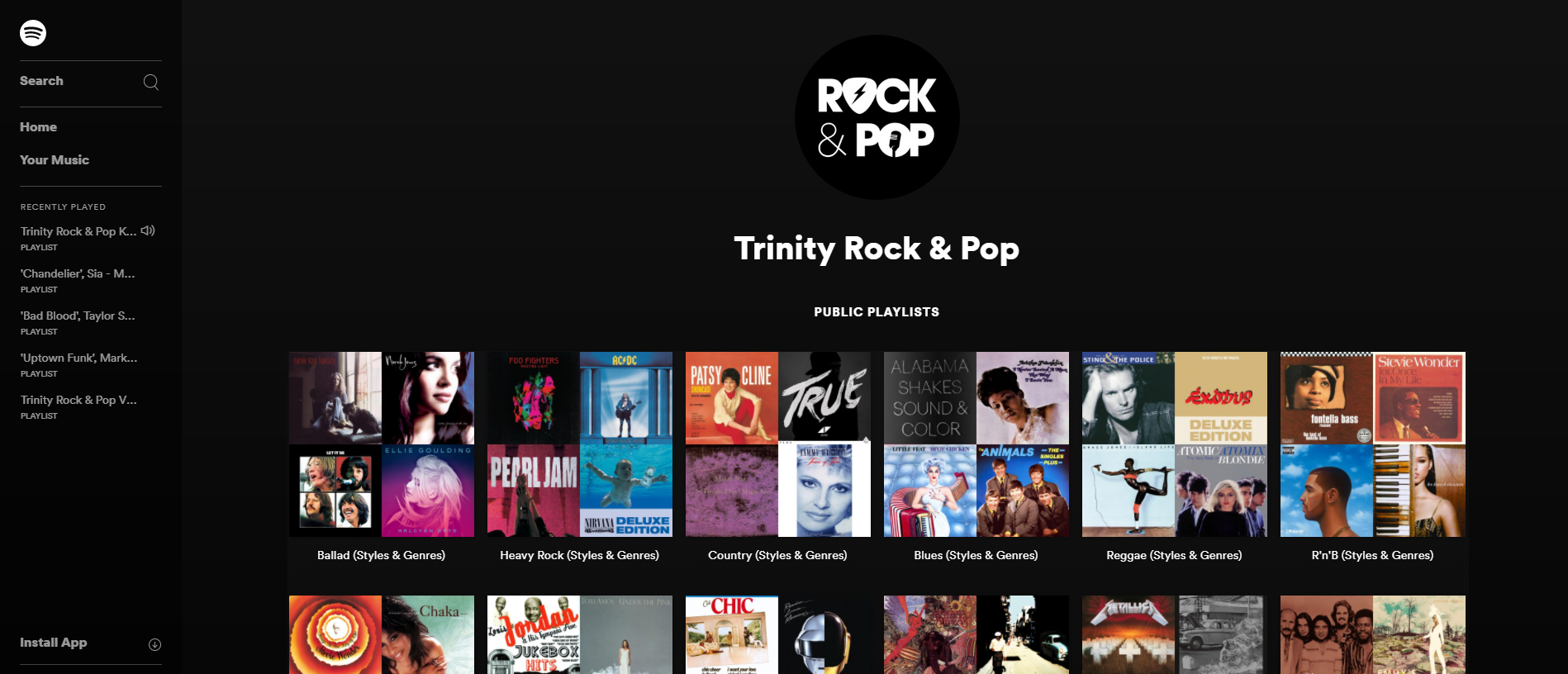 Follow our Spotify profile and playlists to easily find the playlists whenever you want to have a listen. If you don't already have a Spotify account, it's free to set one up. Follow us and our playlists on Spotify to easily find them again.