MY TOP TIPS FOR TEACHING ROCK AND POP MUSIC: STEVE GISBY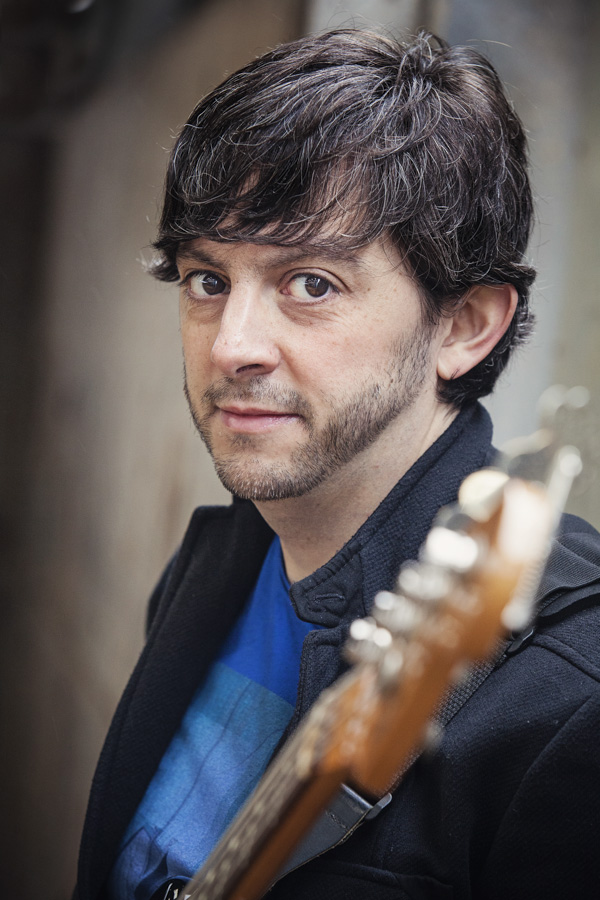 I'm a bass guitarist, composer and academic based near London. I've taught bass privately for twenty years, have lectured on BTEC, AS and A2 courses, and have given talks and presentations at universities across the UK, Europe and the USA. As a performer, I've covered rock, soul, funk, pop, blues, latin, jazz and everything in between.
Put theoretical concepts and techniques in context
It's vital to give concepts and techniques a context, and not treat them as abstract topics. If you've got a student who wants to learn slap bass, or modal theory, or sweep picking, or rhythmic displacement, or whatever... don't limit study simply to the mechanics of the technique, or to notes on the page - look at repertoire too. How, where and when can they use the ideas?
Build overall awareness around improvisation and stylistic understanding
What makes the blues sound like the blues? Why does reggae sound different to funk? Being an effective improviser requires not just technical fluency on an instrument or voice, but also an awareness of the note choices, chord voicings, rhythms, phrasing and use of tone that make a given style sound the way it does. Students need to know how to take an initial idea and then develop it in a fluent and creative way that's authentic for the style.
Identify your students' musical personality
Try to figure out who each student is, musically speaking. What kind of musician are they? What kind of musician do they aspire to be? Have an understanding of what their interests are as, sometimes, it's perfectly possible to teach a given idea in a variety of different settings. It's about knowing how to present an idea in the way that's the most relevant and interesting for them, and what sources to draw examples from.
Encourage students to play with other musicians
Playing along to a recording is great, and offers the opportunity to learn many things. However, the recording never varies. There are ensemble skills that students need to develop: listening, reacting, adapting, dynamics, tone, timekeeping, and of being aware how their part interacts with others. A question I always put to my students, after they've been playing for a while, is whether or not they're in a band. It's interesting how many of them reply "Not yet. I'm going to wait until I'm good enough", to which I respond "How good do you want to be before you give it a try?" There'll always be room for improvement, so get stuck in now!
Aspire to be the kind of teacher who lights a spark in their students
As Andrew Stanton (the filmmaker behind Finding Nemo and WALL-E) so eloquently put it: one of the greatest things any human being can do for another is to inspire a sense of wonder. If a student doesn't see practice as work, but as something they can't wait to do, driven by curiosity, for the joy of learning, discovering new techniques, concepts, music and ways to express themselves, then you're on to something!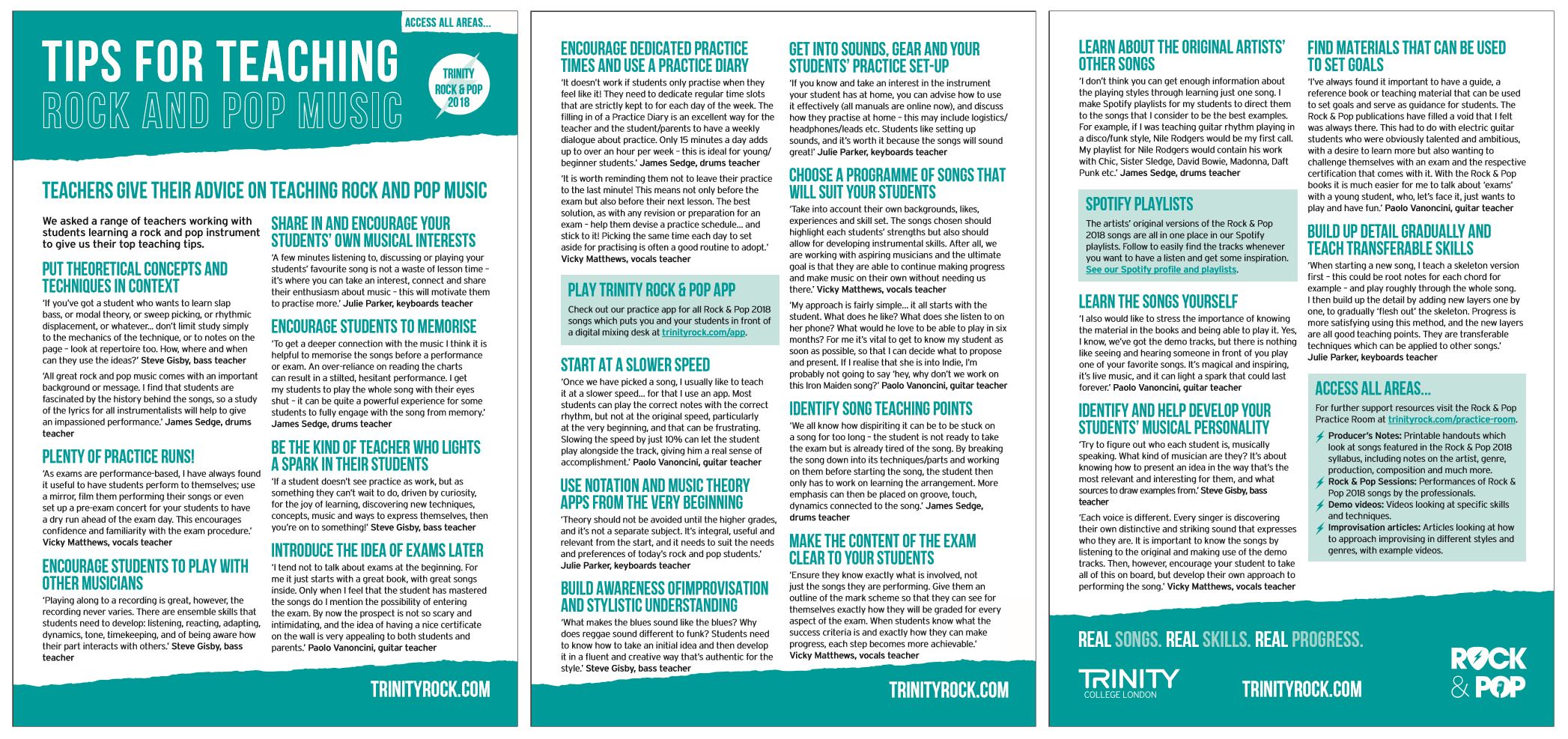 READ MORE TIPS FOR TEACHING ROCK AND POP MUSIC
My top tips for teaching rock and pop music: James Sedge
My top tips for teaching rock and pop music: Julie Parker
My top tips for teaching rock and pop music: Vicky Matthews
My top tips for teaching rock and pop music: Paolo Vanoncini