PRODUCER'S NOTES
We've put together a series of resources looking at different songs in the Rock & Pop 2018 syllabus. With notes on topics such as recording and production, composition, the album, and about the artist, these notes provide you with one place to go to get lots of useful and interesting information about the songs. Did you know, for example, that Stevie Wonder originally wrote 'Superstition' for guitarist Jeff Beck?
FEATURED PRODUCER'S NOTE: 'UPTOWN FUNK'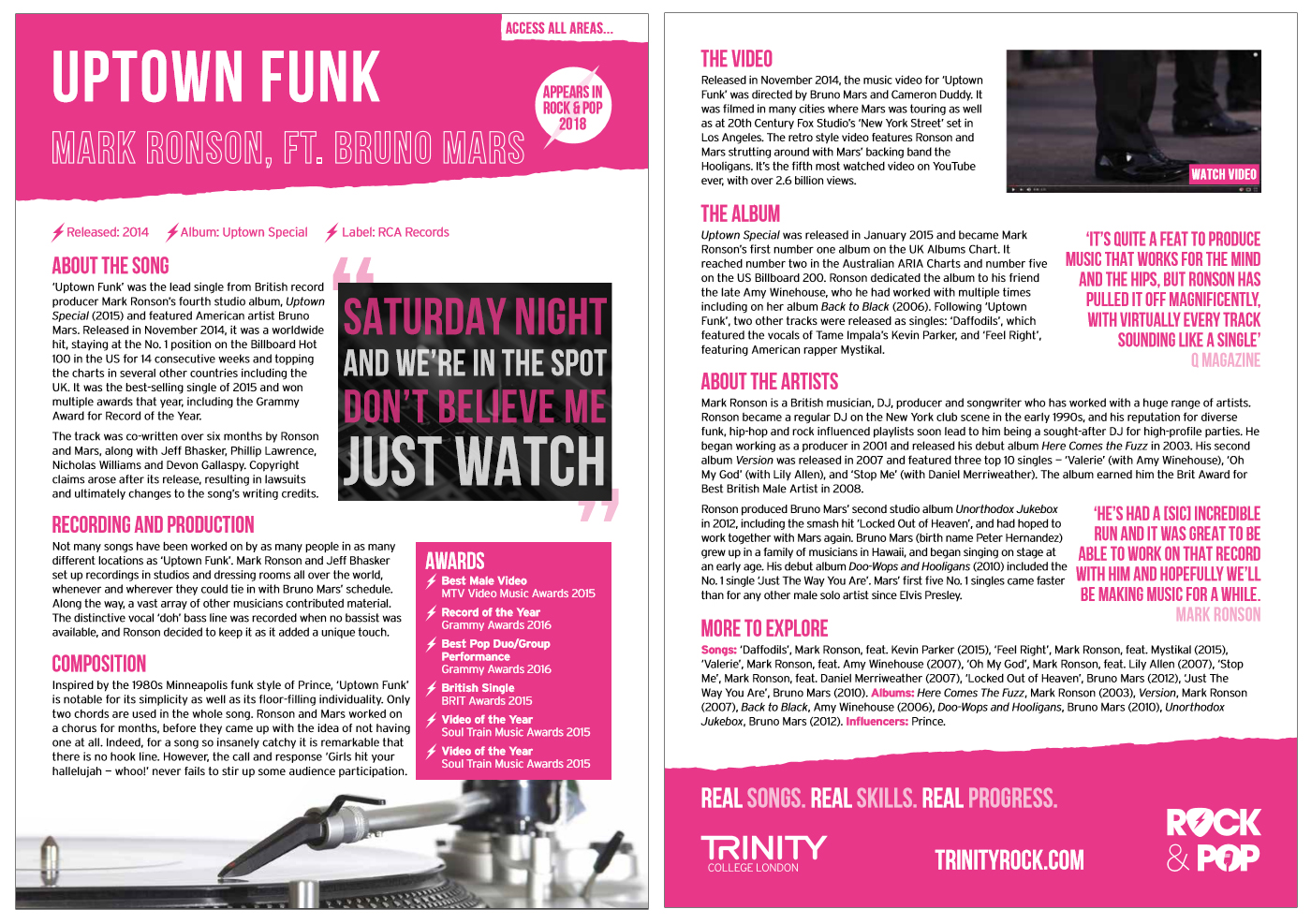 ALL PRODUCER'S NOTES
More Producer's Notes coming soon!